2020-04-27 RpiDNS - new features
RpiDNS got new features:
recommended RPZ feeds

when you create a new RpiDNS recommended RPZ feeds are checked by default;

secondary RpiDNS

you are able to create a primary RpiDNS and a secondary RpiDNS so the local DNS zone and local RPZs are managed on the primary server and distributed to the secondary.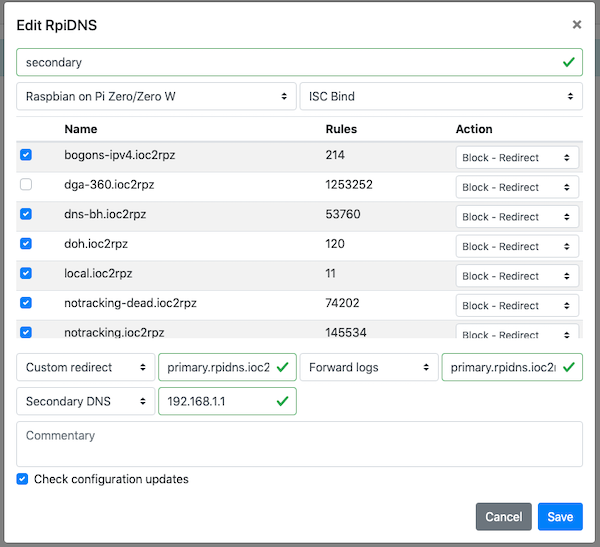 If you already using RpiDNS in you network and want to use a secondary RpiDNS you may:
update bind's configuration manually to allow updates to the local zone and local RPZs. After that install a secondary RpiDNS;
reinstall primary RpiDNS:

download DB file;
reinstall RpiDNS;
replace DB with the old one;
toggle all locally created whitelisted and blacklisted indicators;
install a secondary RpiDNS.

if you don't need any data from DB - just reinstall the primary RpiDNS and install a secondary.
Please leave your comments in the telegram channel.